Volume 30 cl / Alc 40-63% Vol
The Tasting Pack Includes the following Whiskies
Volume 5cl, Alc 63.0% Vol.

Experience the grain character of the malt and the fruitiness of the distillate in our new make spirit. It is the raw, unmatured beginning of what will become Mackmyra Whisky after cask maturation. It is manufactured with the same craftsmanship, carefully distilled from our unsmoked malted barley.
Volume 5cl, Alc 45.6% Vol.
This cask uses the Prestored recipe; Elegant (unpeated) whisky that has been matured in 200L casks for four years before being finished for another three years and eight months in Gravity Casks.
Volume 5cl, Alc 46.2% Vol.
This cask uses the Rök recipe; our smoky new make created only at Mackmyra. This whisky was matured in a first-fill 30L oloroso cask for a little over five and half years at Mackmyra's Bodås Mine warehouse.
Jaktlycka - 2020 Seasonal Range
Volume 5cl, Alc 46.1% Vol.
Mackmyra Jaktlycka (Happy hunting) is a Swedish single malt whisky that celebrates autumn, berry foraging and the treasures to be found in the ancient Swedish woods.
As you savour Jaktlycka an engaging trail of blueberries and lingonberries is revealed, as the whisky was predominantly matured in casks that previously held Swedish berry wine from the craft producer Grythyttan.
SPECIAL: 05 Hunting Happiness
Volume 5cl, Alc 47.2% Vol.
Consists of our elegant recipe that is stored in several different types of casks of 100 to 200 litres in Bodås mine and on the island Fjäderholmarna.
The whisky has since been stored in casks saturated with lingonberry wine. The result is a spicy Swedish single malt whisky with the characters of Swedish berries and fruity acidity.
This release is the predecessor of the new Jaktlycka seasonal 2020 release.
New Mackmyra Moment Release
Volume 5cl, Alc 43.0% Vol.
The latest Mackmyra Moment Range releasing late November 2020. Find out more about this new expression at the online whisky experience.
The Zoom link for the event will be emailed to all members by TLWC.
For all non-members and for more information on the event contact
TLWC directly.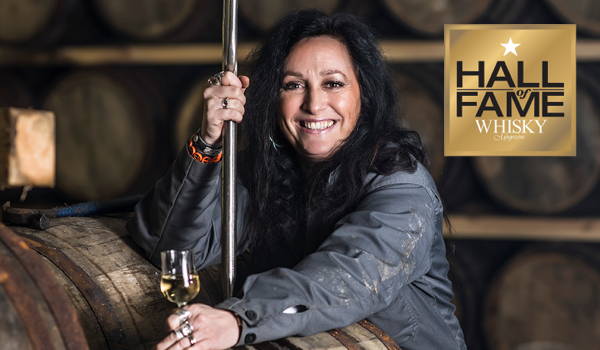 The London Whisky Club joins Mackmyra for an exclusive online Whisky experience.
Our Mackmyra Brand Ambassadors will guide you through our award-winning range of whiskies. We will also be joined by Angela D'Orazio, our award winning CNO and Master Blender here at Mackmyra. She will be answering a few of your questions, and give some more insight into your favourite Mackmyra whiskies.
We are looking forward to entertaining all of you for what should be a memorable evening with us.

Skål!
For every tasting pack purchased we will be donating £2.50 to The Drinks Trust, to help aid all those in need that have been affected by Covid-19 pandemic.
Feel free to check their website out and find out how you can do more to help those you need it the most.