Whisky Cask Finished Whisky
Looking for something a little different? How about your own Lab+ Distillery Kreatör [jin], but finished for six months in a Mackmyra Whisky Cask?
You choose the cask and once the spirit has married, you get every bottle of the cask, bottled and delivered, and named by you!

The perfect gift for a gin enthusiast!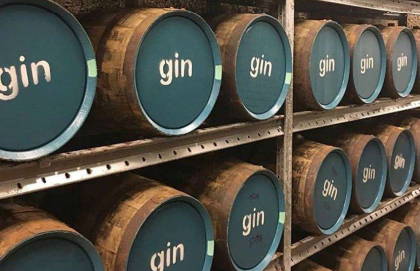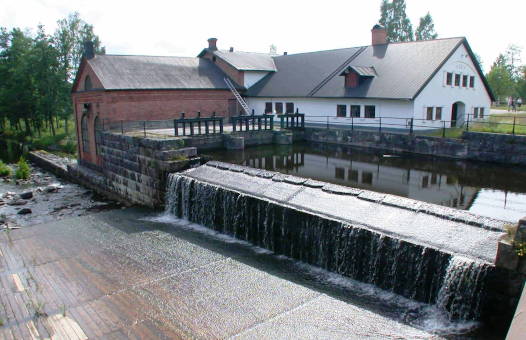 The distillery at Mackmyra Bruk was opened in 2002 and is a full scale pot-still distillery. It's here that Mackmyra distilled their first single malt whisky up until year 2011, when the Gravity distillery in Mackmyra Whisky village opened and the production was moved.
In 2017, the distillery at Mackmyra Bruk was brought back up and running under the name Lab+Distillery by Mackmyra, with the purpose to produce new innovative spirit-categories in collaboration with skilled craft distillers.

Craft Distiller Rickard Aldén
We're happy to introduce our very first craft distiller Rickard Aldén. Rickard started working at the distillery already at young age and has now returned from studying at KTH and in Japan. He is the creator of Kreatör [jin].
"Kreatör [jin] has been produced without compromises and I've spent months finding the right spices and distilling over 200 different styles of flavor during the summer. I had a clear vision of what qualities our gin should have, and that's exactly where I landed – if not better." – Says Rickard.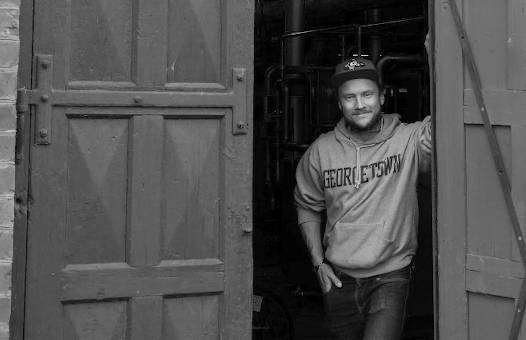 Kreatör [jin] - 47.3% Abv.
Our first gin is to greatest possible extent produced out of Swedish, carefully chosen, organic ingredients. Which have all been treated thoroughly by hand and then distilled in the classic pot-still at Mackmyra Bruk.
Juniper and raspberry, with a hint of coriander, create a sensation of Swedish forest. The scent hints of sweet vanilla and cardamom. And with the aftertaste, we're introduced to distinct, lingering tones of citrus. Enjoy this Gin just as it is, on the rock's, or in a classic Gin & Tonic.
Botanicals: Juniper, lime, grape, lemon, orange, coriander, cardamom, Seville orange, vanilla, pink pepper, cinnamon, ginger, elderberry, anise, lingonberry and raspberry.
The payment is in two parts; the first to Mackmyra Swedish Whisky Ltd (Mackmyra) to join the Reserve Cask scheme, and the second for UK Excise Duty and Duty VAT.
The first payment to Mackmyra includes choice cask type, location choice, maturation management, access to the Cask Web system and insurance. This payment also includes the matured spirit, bottling, standard labeling and delivery to one UK address once the spirit is ready. It does not include the emptied cask.
The final payment is only for UK Excise Duty and it's VAT, invoiced through Mackmyra and paid before delivery. This figure can only be calculated and declared once it is known exactly what quantity and spirit strength the cask produced after bottling.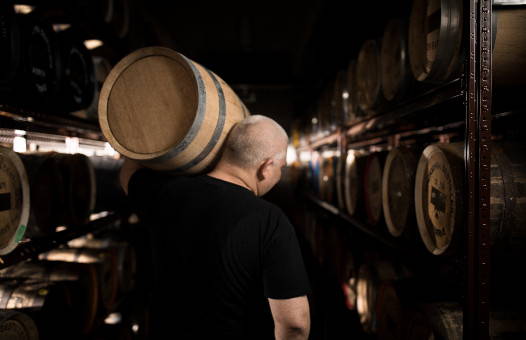 Liquid error: product form must be given a product
Please note: This Price does not include the estimated £430* for UK Excise Duty and its VAT, invoiced after bottling. See Terms and Conditions for further information.
* Assuming 48 x 50 cl bottles at 52% abv. (as of August 2019)
Once payment has been processed, we'll be in contact to confirm your order and arrange a filling date.
We'll also ask what message you want on the cask plague, set you up on the Cask Web system and welcome you as a Mackmyra Cask Owner.
Documents and Further Info
We have a FAQ section for cask owners you can read
here
.
Full Terms and Conditions can be found
here
Any further information or queries?
Please feel free to
contact us
and we'll help you with any of your questions!