Limited Edition Single Cask Expressions, Showcasing the Reserve Cask Program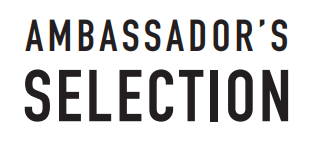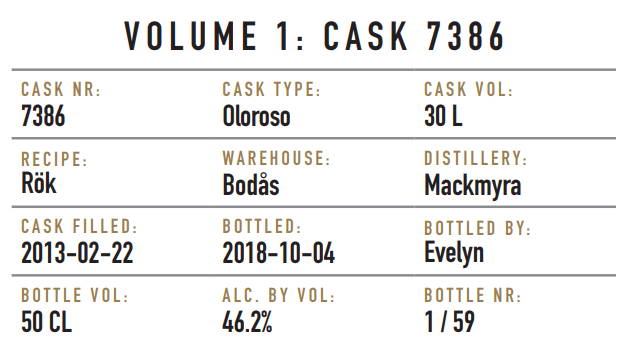 Ambassador's Selection is an online exclusive, single-cask releases from Mackmyra. Personally chosen by one of our Brand Ambassadors, these whiskies showcase the expressions of 30 litre Reserve Cask Program.
This cask uses the Rök recipe; our smoky new make created only at Mackmyra. This whisky was matured in a first-fill 30L oloroso cask for a little over five and half years at Mackmyra's Bodås Mine warehouse.

Limited Edition: 59 Bottles Available
Nose: Butterscotch, raisin, peach and ginger. With time, fresh green apples come through with ripe pear and deeper peach notes and even more sweetness.
Taste: Very warming and spicy. Lots of stewed fruits with the peach and pear. The smoke has married well in the cask to create a final wisp that lingers pleasantly afterwards.
Overall: The dram has a luscious creamy mouthfeel and the taste just goes on and on. Neither the smoke nor the cask dominate, but a gorgeous combination of the two.

Alcohol: 46.2%
Recipe: Rök Oloroso Cask
Warehouse: Bodås Mines
Final Cask Filling Date: 22-02-2013
Bottling Date: 04-10-2018
Number of Bottles: 59

Mackmyra Äppelblom is an elegant single malt distilled at the Mackmyra Bruk distillery. The whisky is finished in saturated oak casks which previously held Calvados from Christian Drouin.
The light tones of apple from the Mackmyra spirit, together with richer apple flavours from the Calvados, fuse with generous oak character to create a spicy balance. Notes of apple, ripe pear, citrus, almond toffee and cedarwood are present.

Nose: Fruity, lightly floral with vanilla notes from bourbon and new American oak casks. Toffee, toasted oak and cedar. Fruity tones of apple, pear and lemon.
Taste: Fruity and spicy, apple, ripe pear and lemon. Fine spicy flavours of vanilla, cedarwood, aniseed, almond toffee white pepper and ginger. A slightly rounded texture.
Aftertaste: Fruity, spicy tones together with a light oakiness and a soft, fruity apple tang.

Jon, Brand Ambassador UK
"An easy choice for me, Rök recipe in an Oloroso whisky cask. I love how deceptive the whisky is! The light straw colour makes you anticipate some light and gentle, then you get all the rich fruit and smoke notes. It's a really pleasurable creamy long dram for those who like the more dramatic whiskies. This may be 46.2%, but it's still cask strength so it's definitely worth adding a drop of water to wake it up too."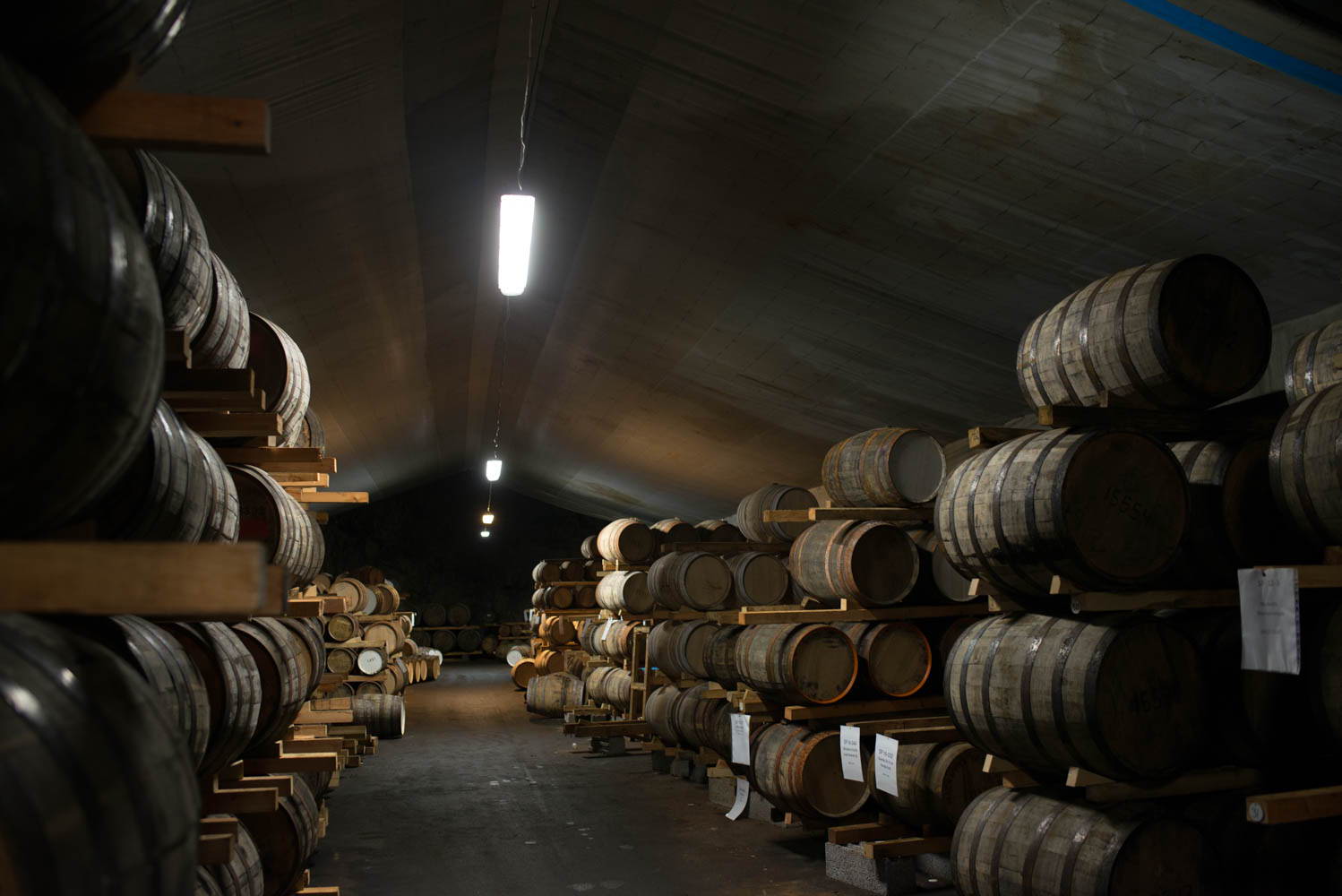 Other whiskies in this range